Pick up some drinks and rent some VHS tapes!
We'll include a VCR & everything you need to connect it to your TV.
Rentals are 1 VCR & 3 movies for 7 nights
Add a pint of Eds real scoop ice cream!
"Cootes Paradise" 8oz
a rosemary infused boulevardier with a smooch of Glenlivet & Averna
(Makes 4 drinks, but you do you)

Woodhouse Lager
Sidelaunch Wheat
Peoples Pint Tequila Sour
Peoples Pint Serendipitous sour
Fariweather Brewery Dreampop sour
Fairweather Brewery Donna Pilsner
Great Lakes Brewery 2010 West Coast IPA
Great Lakes Brewery Thrust IPA
Great Lakes Brewery Karma City IP
Burdock Bloor Lite
Burdock Tuesday Saison
Blood Brothers Blood Lite
Blood Brothers Autopop w/ concord grapes
Blood Brothers Under a House in Italy Amaretto Stout
Town Brewery Open Invite w/ Mandarina Bavaria
True History Vermont Honk Pale Ale
True History Mild Lockout Helles Lager
True History Canary Grisette
Longslice Brewery Aloha hibiscus Pale Ale
Eastbound Brewery Far Side of the World IPA
Eastbound Brewery Hula hibiscus
Eastbound Brewery JustACuppaCoffee cold brew stout
Left Field Eephus brown Ale
Left Field Rally Cap pale ale
Left Field Sweet Spot marshmallow stout
Indie Alehouse Lemonade Stand sour
Indie Alehouse Instigator IPA
Indie Alehouse Good Clean Fun Helles
Oast House Forgotten fields IPA
​
West Avenue Cider mixed 6-pack
Town Brewery "Science Water" green tea & raspberry seltzer
Two Blokes Hex Press Dry Cider
Collective Arts cherry Cider
Dominion City cantaloupe flavoured sparkling water
Dominion City yuzu flavoured sparkling water
We are a bar that makes space for creativity and engages community.
Opened in 2016 with the goal to
bring a comfortable, living-room
style vibe to East Chinatown.
We offer a wide variety of libations. Ranging from discount domestic beers,
to rare Ontario Craft sours, ciders and
IPAs, to quality cocktails, there is something for everyone.
​
We project weird VHS, encourage communication between neighbours,
and host artists in residence.
INSTAGRAM @FARSIDETORONTO
ALL EVENTS ARE CANCELLED FOR NOW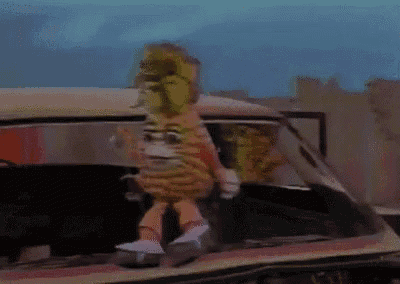 Click on an event to learn more . There is never a cover charge to attend our events
600 Gerrard Street East
Chinatown East . Toronto Ontario
Tel: 647-347-7433
​
Open from 4pm to 8pm Friday -Sunday
​
There are 3 streetcar routes that have stops at our closest major intersection. The 505 the 504 and the 506.
​
There are bike lanes on some of the major roads in the area. However cycling on Gerrard St. E. can be unpleasant due to narrow lanes.
We ask that you exercise caution and do not drink and drive. Please walk, take the TTC or take a taxi/uber.
We hope people of all genders, abilities, ages (19+), cultures and sexualities feel welcome here. As such, any form of discrimination will not be tolerated. This can include, but is not limited to: Racist, sexist, homophobic, transphobic, fatphobic or ableist comments, Sexual harassment, Bullying.
Patrons should consume alcoholic beverages in a responsible manner. Impaired and intoxicated guests will be removed in a prompt and safe manner. FARSIDE will not tolerate violence, theft, vandalism or any other harmful acts. We reserve the right to remove any patron creating an unsafe environment.
We wish to make FARSIDE a SAFE, welcoming and fun space for patrons, employees and performers alike. If at any time you are made to feel uncomfortable or unsafe, please let an employee know or email us at FarsideTO@gmail.com
Any concern brought to our attention will be taken seriously and addressed immediately.